Are you excited about GIS Day?
It is a worldwide annual event that celebrates the technology of Geographic Information Systems. This year, it's scheduled for Wednesday, November 16, 2022. To know more, visit here and check this article to gain interesting ideas to celebrate GIS Day.
And now, Let's go over some of the highlights from October. If you haven't read our previous blog. It's available here.

So, what's coming in November?
Have you been waiting for the WYSIWYG editor like most of our Tasking Manager community members? We have happy news. It's finally here and you should definitely try it out. The editor has been implemented in 4 different areas:
Project's Questions and Comments section
Task's status update section (both mapping and validation)
Task history section (by clicking on the first icon on the tasks list)
Message team members section
Interesting popup messages have been added to the map/validation page. If you have noticed a clock timer showing how much time is left for the user to finish mapping or validation, it was only informative with no action being triggered from there. Hence, 2 messages will be provided now:
5-10 minutes before task lock time is expired from where the user can extend lock time.
After the task lock time is expired where the user can relock the task.
Looking forward to hearing some interesting thoughts on this cool addition.
Similarly, some of our users reported that there was confusion while adding new team members to the team's admin page. As a response, we've added a new "Add" button to make the functionality clearer.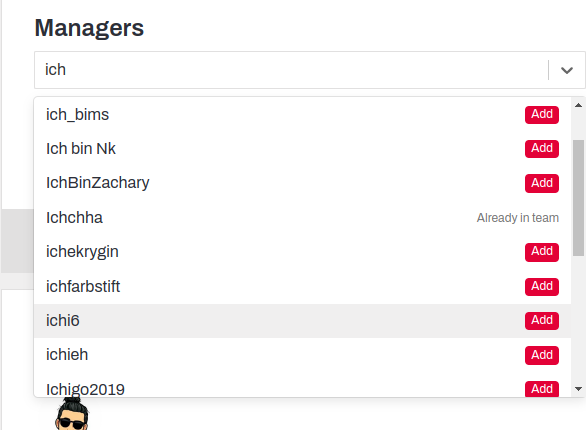 Likewise, some modifications/additions in methods for users to join a team have been done.
Anyone can join: The team visibility will be Public and can be joined by anyone which is in regard to what we have now.
By invite: Users can only join the team if managers add them. A notification will be sent saying they have been added to the team.
By request: The team visibility will be Public but users need to request to join the group and managers have the option to accept/deny this request.
The options will be set as per the setting now for the existing teams.
Also, "Stale" option has been added to the Manage Projects page which brings the possibility to filter projects that has no activity in the last 6 months.
And lastly, here are some other updates that you might be interested on:
Note:
All of these changes can be seen through our staging site https://tasks-stage.hotosm.org/ if you want to get early hands-on and similarly provide us feedback until the new release is there.
Upcoming events
New version release expected on November 8, 2022
Monthly collective meetup on Wednesday 9th November at 9:00UTC or 15:00UTC.
We hope to see you there

.
Wanna get involved?
• Join Slack: #tasking-manager
• Visit Tasking Manager Github here to :
See the progress of a particular month on GitHub board
Request a bug fix or feature enhancement
Help us prioritize issues and feature requests
Thank you for using and helping Tasking Manager grow. Will see you in the next month's updates. Until then, keep mapping for people in need.
Namaste