Some feedback from fellow Dutch mappers (including me). Several Dutch mappers find the user interface way to large and to busy. The old forum looked more simplistic (of course, it is a new system so you can't fully compare but still). On discourse, the start page icons are way to large and to much information is provided. On the contrary, the links to the sub forums for all the countries are really small.
This makes the looks of Discourse really unpleasent.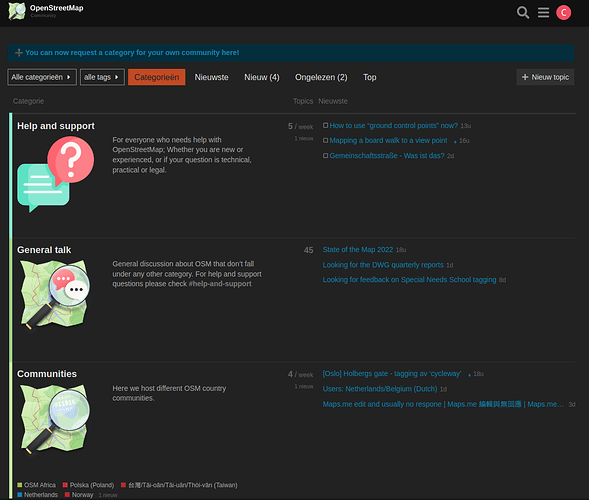 Edit: the same applies to the sub communities. That logo is way to large. 2 or 3 post can be placed in the same space.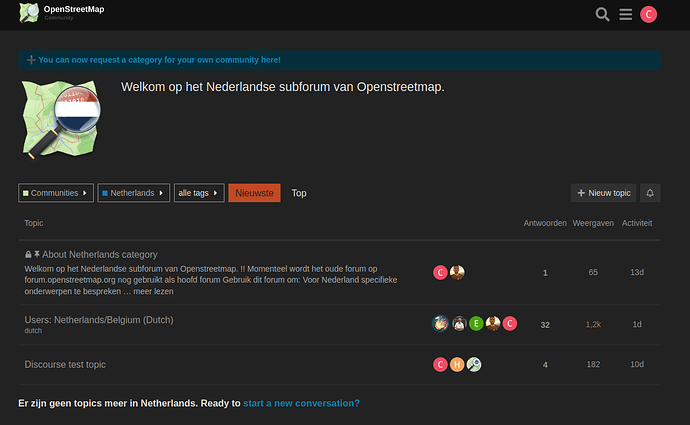 Edit 2: This also looks like a nice example: https://foodshift.se