I was recently browsing around Canada in the OSM-Americana rendering and saw that Edmonton is a fabulous example of the highway classification hierarchy and expressway=yes tagging that we are also using south of the border. Edmonton's regional connections are all highway=trunk|motorway while most intra-urban and suburban connectors are all highway=primary|secondary with expressway=yes on the enhanced construction. This is just a great example of how this tagging enables effective zoom-dependent rendering that can highlight important regional connections at low zoom while not turning cities into an unintelligible pile of spaghetti.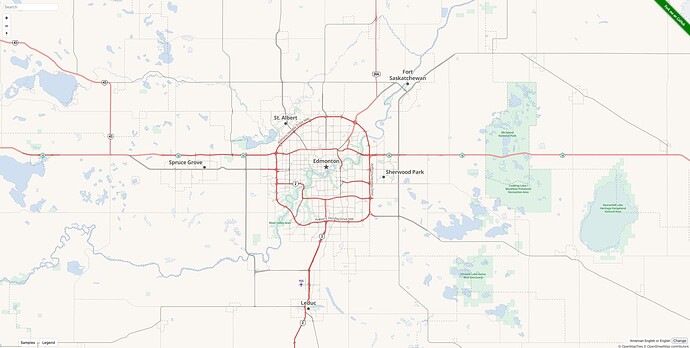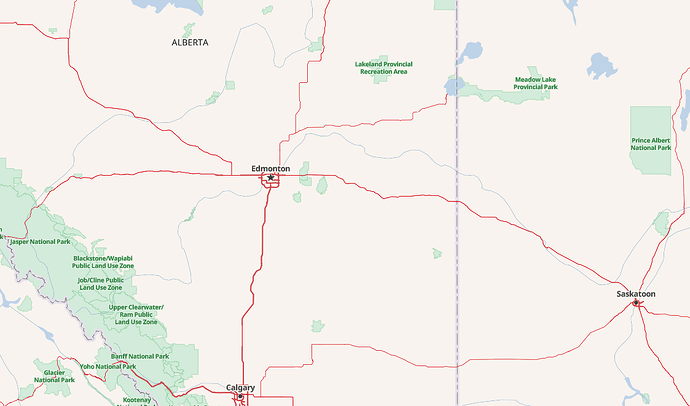 Winnipeg is also very well done.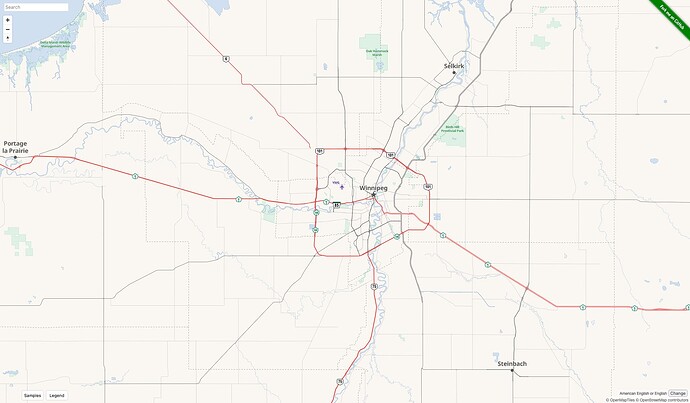 Are there folks from
Canada here that have been involved in highway classification efforts? It would be great to coordinate and link up additional important cross-border routes.