Hello,
I used JOSM to download a set of elements from OSM through Overpass, and would now like to change the key for some of those elements because that key is actually ignored by tools that make use of them

The problem is that the destination key is already used for other elements; As a result, JOSM warns me with "Overwrite key: You changed the key from [source] to [destination]. The new key is already used, overwrite values?".
What should I do?
Thank you.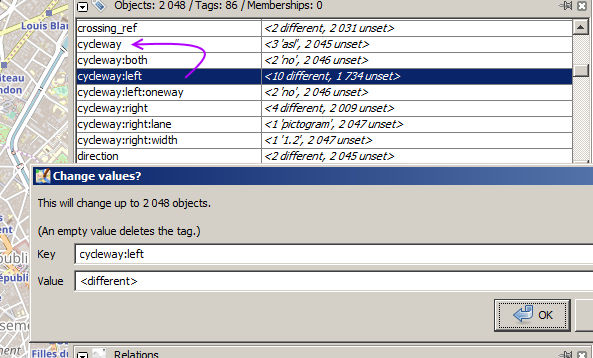 PS : Yes, I did go to that area and checked the elements with my very own eyes.