Hello,
I have a bunch of tracks in GPX that I'd like to share through my home web server:
People would simply need to select either the city From which the track should start, or the To city where it should end, or both :

Then, the application will simply display the track on top of a live — ie. zoomable, and up-to-date — Mapick map, and displays infos about this track (who uplodated it, its length and elevation, etc).

Finally, there should be a Download button so people can… download it into their computer/smartphone, ready to be imported into their favorite routing application.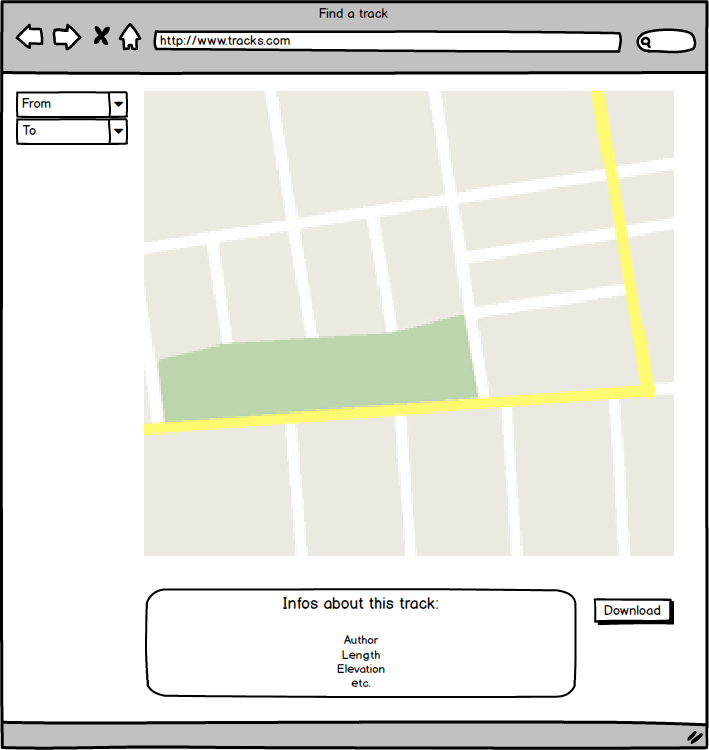 => Is there an easy solution that I could install on my Linux web server that would take a GPX file as input, and display its contents on top of a map?
Thank you.