Dear everyone,
We invite you to the Local Chapters and Communities (LCC) Congress 2022 happening online on 12 Nov at 12:00 UTC!
Let's get together and SHARE TOGETHER to support and grow our mapping communities!
More information and registration: Foundation/Local Chapters/Local Chapters Congress/2022 - OpenStreetMap Wiki
Short link: tinyurl.com/osm-lccc22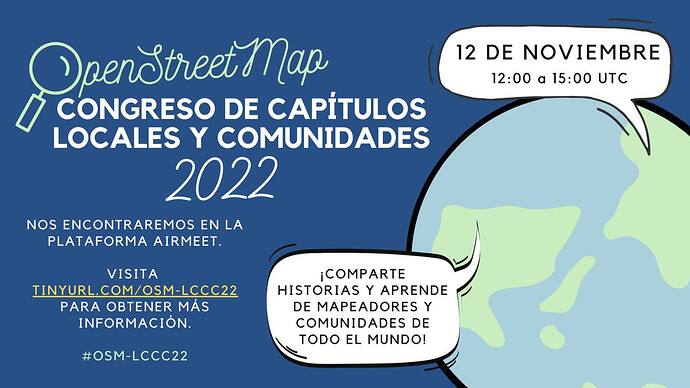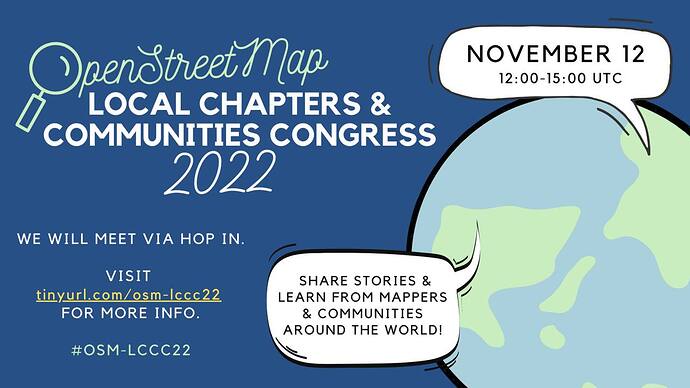 If you have any questions and comments, please feel free to use this thread and comment.
warm regards,
Arnalie
on behalf of LCCWG