Half a year ago, I added an islet to OpenStreetMap. It's here: 60.05398 10.68283.
The tags are:
natural = wood
place = islet
However, when I look for this island on openstreetmap.org, the trees look like to be in the water, not on an Island: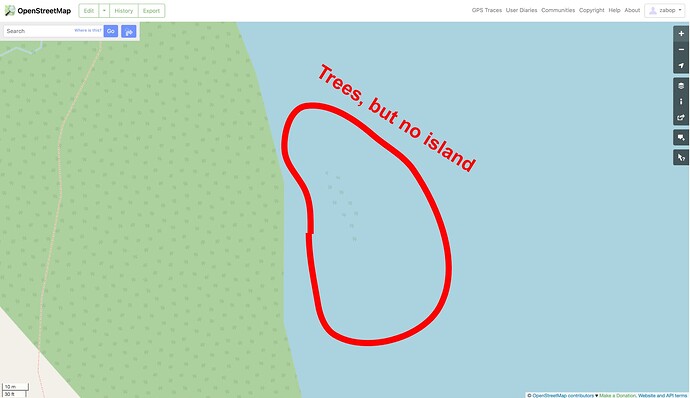 Why is this happening, and how can I fix it?