I have a feature I'd like to add that consists of basically a pedestrian bridge with stairs on either end that goes over a car road so as to not disrupt the flow of car traffic with a light controlled marked crossing.
Roughly this in nature: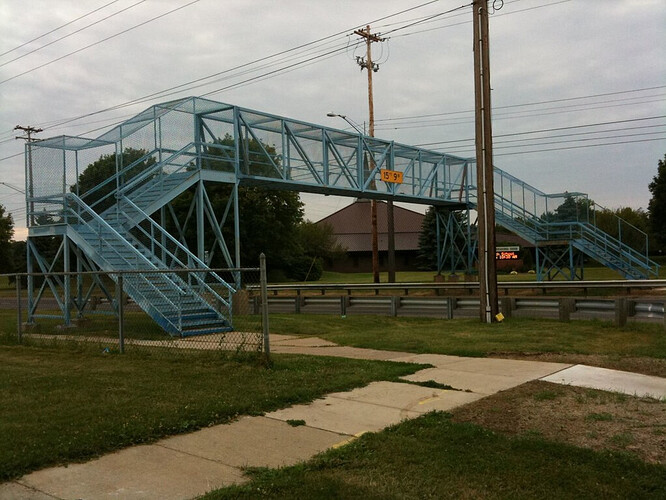 I don't see an example of this on the Wiki so I'm not sure what the recommended tagging schema is:
https://wiki.openstreetmap.org/wiki/Key:bridge
Should the way be tagged as this for the non-stairs part?
bridge=yes
highway=footway
layer=1

And then the stairs tagged as this?

bridge=yes
highway=steps
layer=1