Oh yes, Facebook is guilty as charged of sloppy, lazy, tardy mapping … as I said before, the old "bang it in, and move on" attitude, Its bad enough when see a simple "three sides of a square" driveway existing as 3 ways, because I guess the user gets to claim more "additions" that way, but what infuriates, is when they dont give a damn about making minor adjustments to improve the existing map.
Just happen to stumble across an an example in Phayao, where the existing tertiary พย.2015 was put in many years ago from a poor GPS trace. Yes the corners are rather squared off, and not many adjacent roads were added.
Then along comes Facebook…
Put in a residential road that connects on one these squared bends … bang it in … why bother to add a few nodes on the tertiary to smooth the corner out…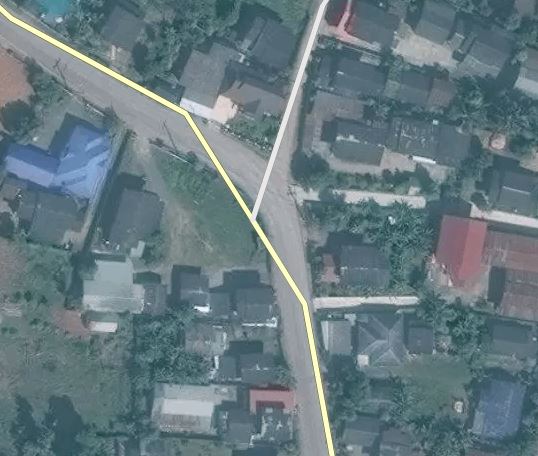 Connect a residential, don't use the existing node, use the new one a few mts away that our AI suggests. Oh, then move the road (presumably for alignment). Wait, the tertiary now has a vicious Z-bend in it … shall I delete the existing node to make it correct … ah, bang it in, move on … gotta get my import quota up for the day …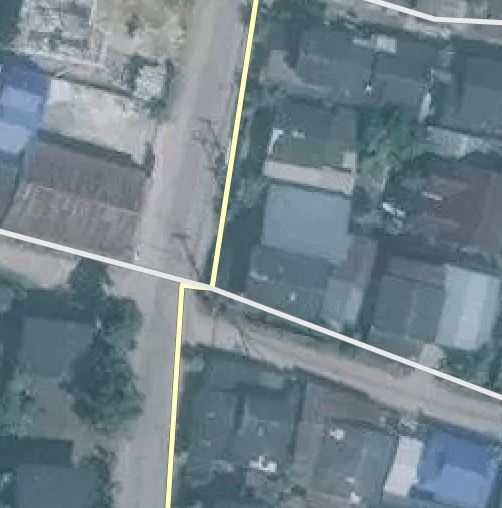 All over the map, where Facebook has joined onto existing roads, a good mapper would connect to an existing node (if near), and move it for precision if necessary. Not Facebook, they seem to just miss the existing nodes by a couple of mts, which should not matter until one gets dragged.
And sat at my screen, its annoying … but when hurtling down a straight road on my motorbike … and my GPS suddenly screams "turn left, then immediate right", then it really pisses me off … and Mr. Lazy VLD003, I'm talking to you.
The above, examples … both corrected now.