I think you refer to a problem with the way attached to node 5944737115 intersecting the highway 2006, also making two right-angle curves in way 2006. Are you? If this is what you actually describe as a problem, then it was your move of the node to create the problem. My screenshot above shows the geometry after I revert you node move. Probably you accidentally moved the node when trying to pan the map.
Here is the history with a visualization of you moving the node four meters: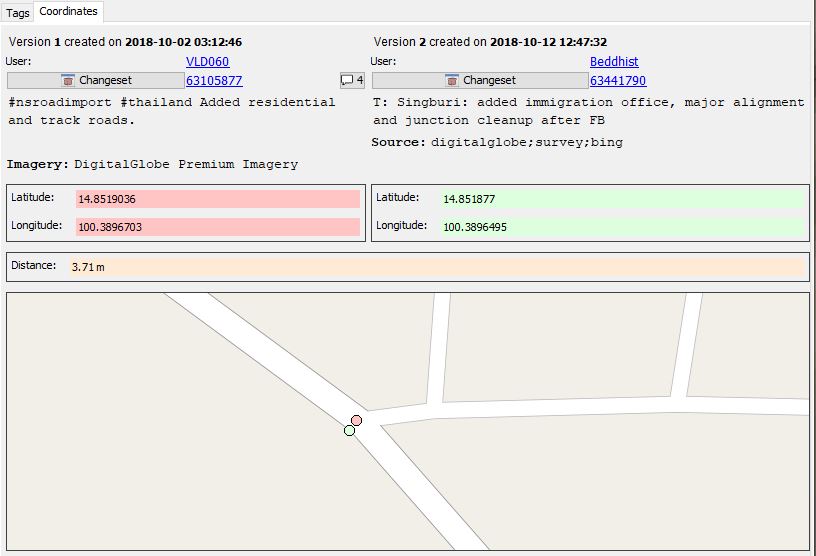 The current state of the map no longer shows this as I merged the road junction into the already existing node next to it.