For day16 of the #30dayMapChallenge I pulled down objects with natural=atoll from OSM. As I suspected that not all would be present I also queried Wikidata for atolls with co-ordinates. This is resulting map: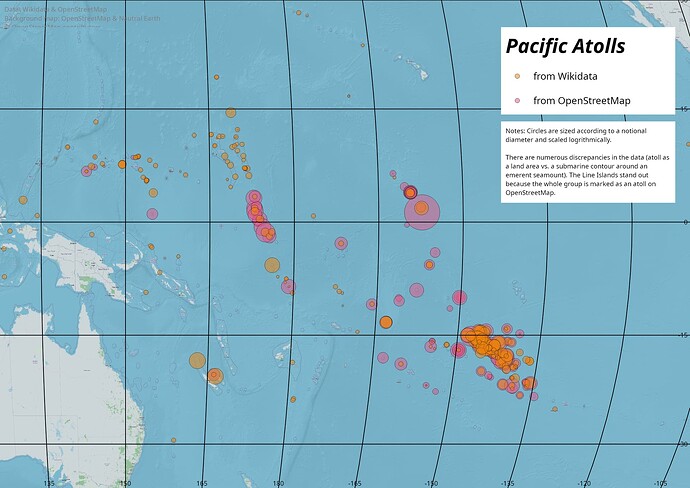 For comparison Darwin's map of atolls:
In doing this I noticed a lot of discrepancies (and there are more which I haven't investigated yet:
According to wikipedia there are about 440 atolls across the warmer oceans of the globe. We probably have them all mapped, it would be nice to tidy it up a bit (and possibly Wikidata too).