Hi all,
I just downloaded the map and this is my first time doing this. So basically i heard i can use basecamp to plan my trip but i duno y the route between the waypoint suddenly haywire.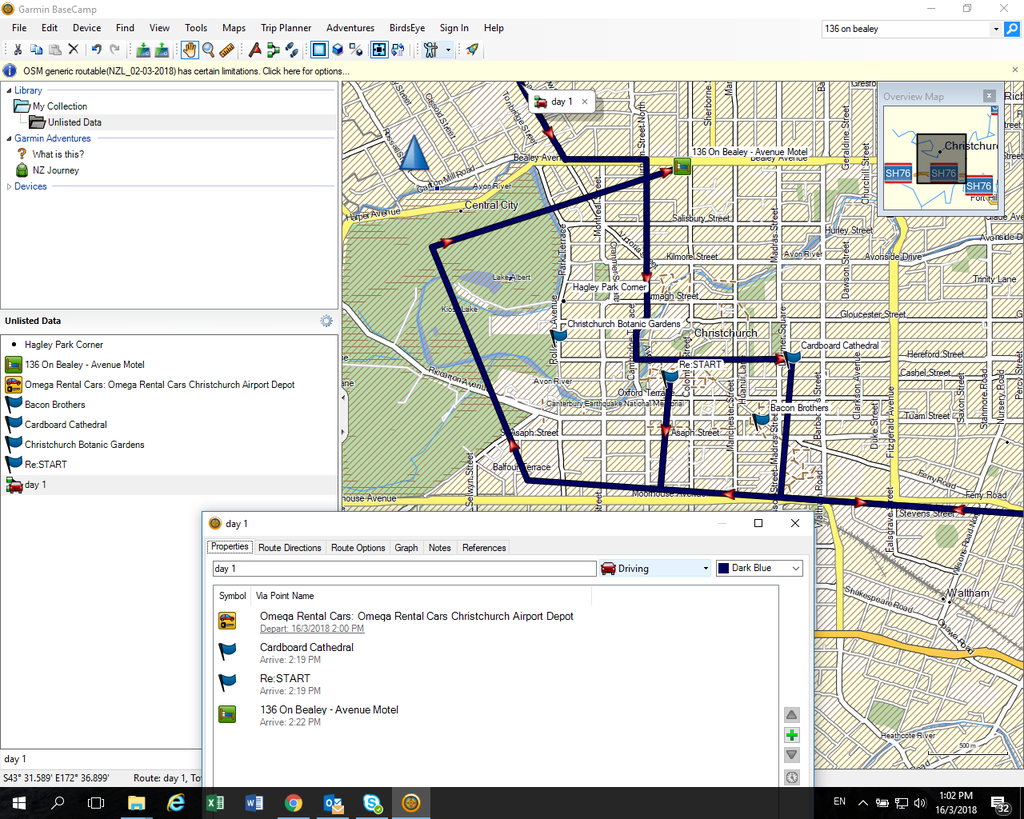 From my cardboard cathedral to Re:start, it suddenly travel down then turn to the extreme right before it u-turn back to Re:start and from Re:start, it go down and turn left to forested area before going to 136 on Bealey.
Can someone help me on this? Or is it because i got some setting problem?
Please advise. Thanks in advance!