The railway corridors defined by the European Commission are not routes in any normal sense.
These are broad areas where the EU has decided that strategic investment needs to create an integrated transport (multi-modal) network. They are therefore neither verifiable on the ground, nor a transport route.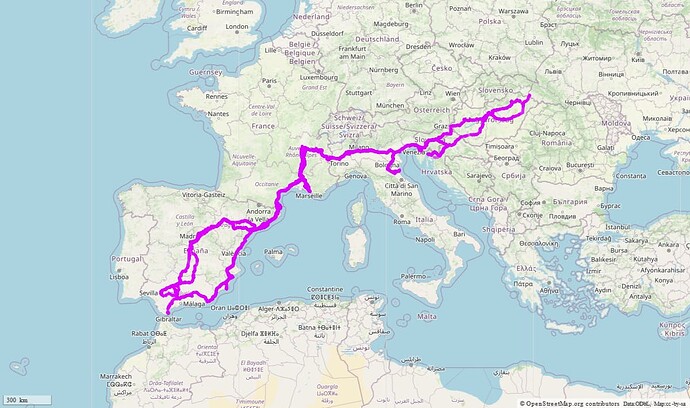 A map of the relation from Overpass.
The account on the the EU site states that there is a break of gauge (Spain/France or in Madrid for the AVE), as well as providing a long list of projects. It also includes several proposed basis tunnels (e.g., either side of Chambery, which will take at least a decade to be realised). If you look at the Eastern Europe corridors many are nothing much more than pipe dreams at present.
It seems to me that this is well outside the accepted meaning of verifiability for OSM, and any advantage of, say, being able to create more detailed maps of the corridor, is massively outweighed by the degree of inconvenience a massive relation creates for other mappers.