Came across a strange issue in OsmAnd+.
In this street (Hinnebilkstraat in Ingelmunster, Belgium), many houses show two street numbers: one on the map and one at the bottom where it says "Location"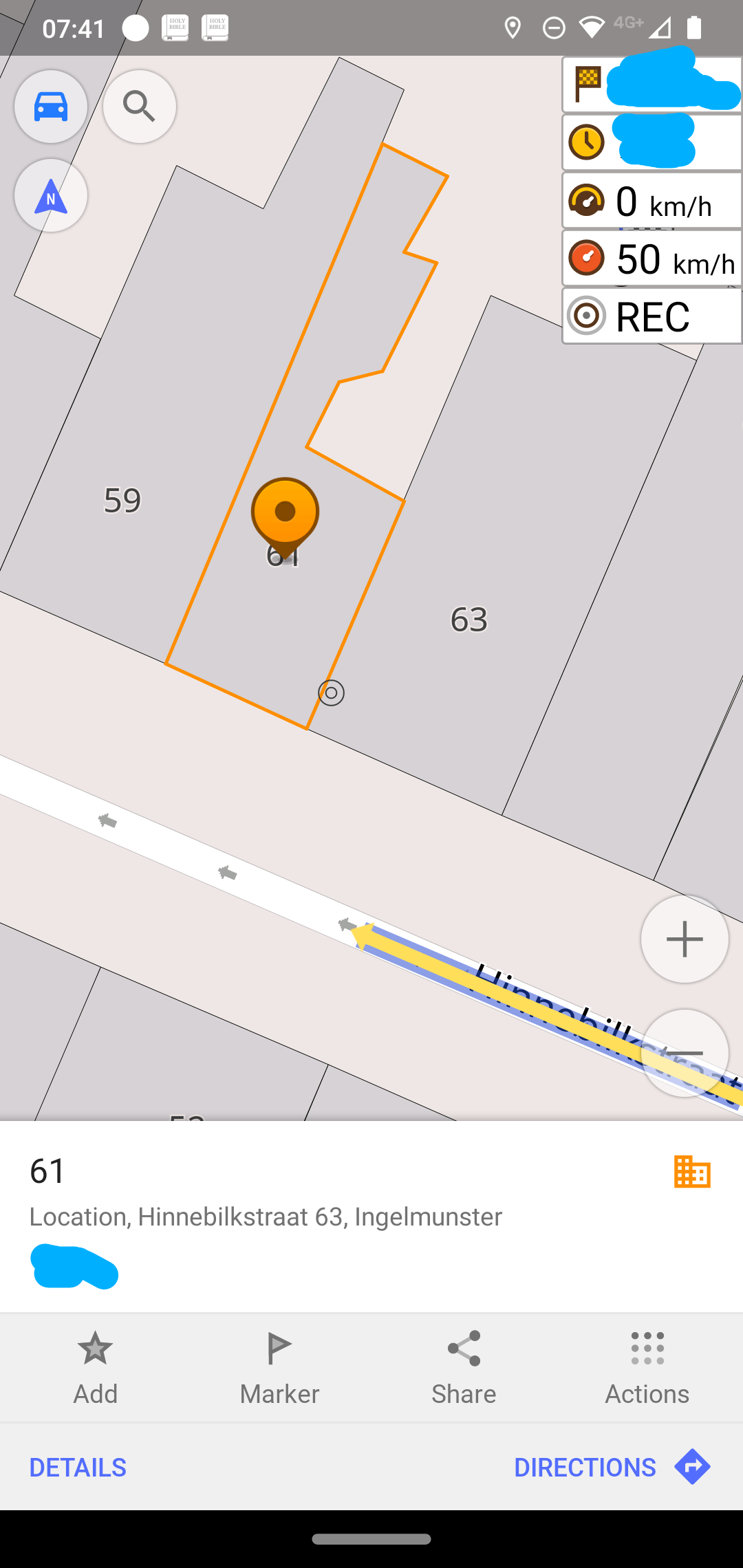 When navigating to number 61 for example, OsmAnd+ would send me to the actual number 59. The number on the map is the correct number.
I checked Open Street Map, nothing seems out of the ordinary there.
Does anyone have an idea what could be the cause?