How do you tag these types of lights?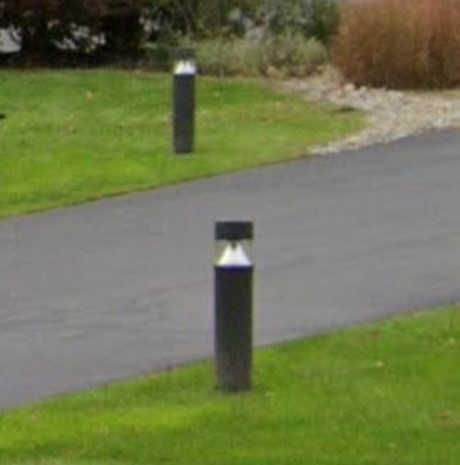 I would call that either a post light or bollard light (e.g. [1]).
As for tagging, highway=street_lamp seems to be the only documented way. The tag lamp_mount=bollard has been used 12 times in conjunction with street lamp.
You can also combine with lamp_type=* (probably LED).
I'd suggest height=* too. There are lots on my local university campus which are about 95 cm.