Hello,
I am trying to select all forest areas using Overpass API.
However, when I test my query code on https://overpass-turbo.eu/, for example:
(area["name"="Luzern"]; )->.searchArea;
way["landuse"="forest"](area.searchArea);
way["natural"="wood"](area.searchArea);
(._;>;);
out;

I am just getting very small parts of the actual forest areas, as can be seen in the image below.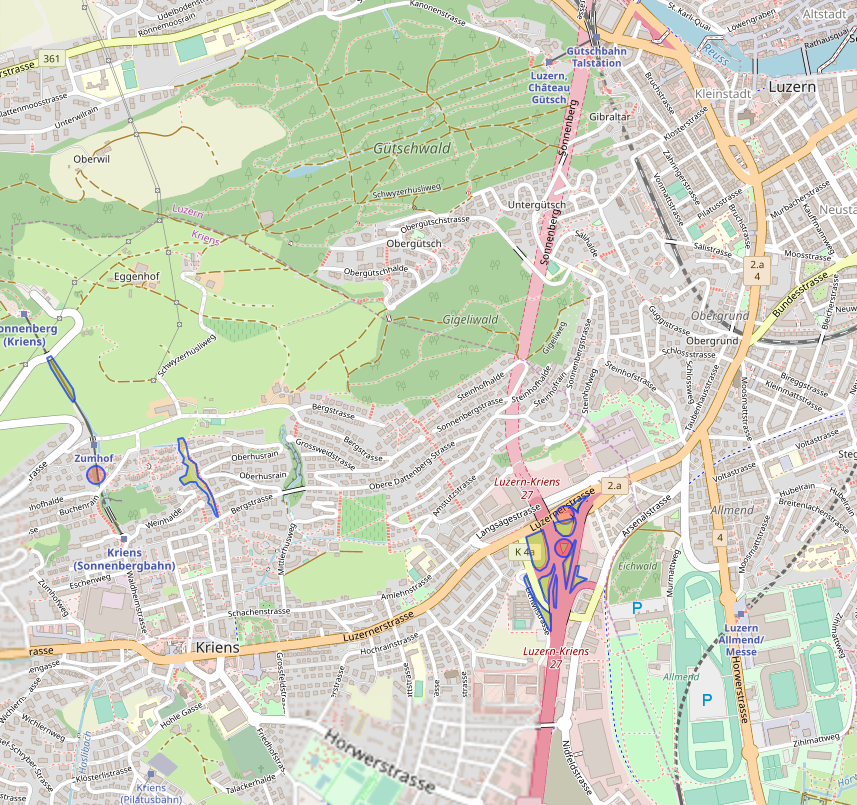 Can someone tell me what I am doing incorrectly?