Hi @all!
First of all I'd like to apologize if my question is stupid, in the wrong place or has been asked before. At least I couldn't find anything via search.
Part of my masters thesis is to develop an Android app that plays music from different playlists, depending on what kind of area the user is driving through, e.g. residential, woods,…
That is how my academic supervisor thought it should operate (it's in German but I think you get the idea):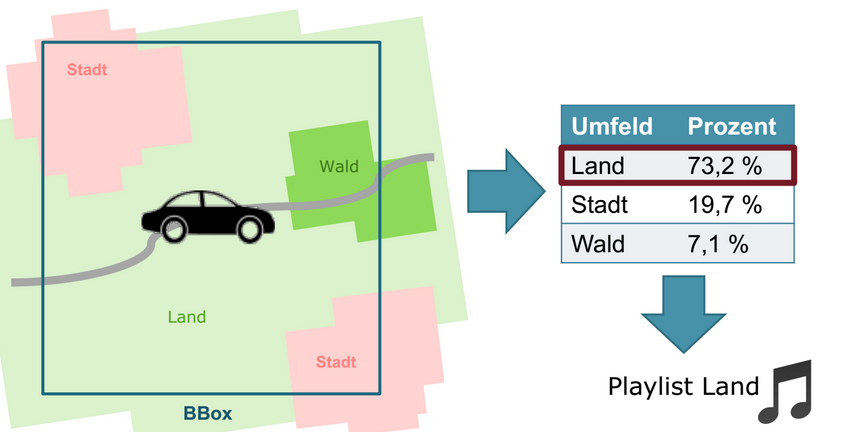 He also told me that there is an OpenStreetMap API against which I could fire a set of coordinates and miraculously get back an XML data stream with all the information I would need. While I found Overpass and Xapi I can't for the life of me figure out how to get the data I would need to calculate those percentages or if it is even possible.
In addition to that it seems that I can't solely rely on the tag landuse. As I found here a "bunch of trees standing next to each other" could be tagged landuse=forest or natural=wood.
By the way, the app should only differentiate between city/residential, countryside and woods. So I guess everything else should be divided into those categories.
If anyone could point me in the right direction it would be most appreciated.