Hi to all.
i'm trying to generate maps for garmin.
I found a way to generate them and on BaseCamp I see everything correctly, but on the device I only see the main roads. (see images)
Basecamp (image from loaded gmapsupp from device):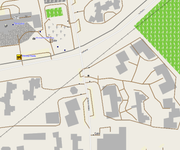 In basecamp you can see all street.
Device (garmin zumo xt)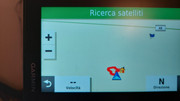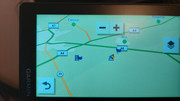 on device I can't see street yet the gmapsupp.img file is the same

I create Img by downloading map in .osm.pbf format, splitting and then compiling.
command:
Splitting:
java -ea -Xmx12000M -jar splitter.jar ./Temp/Italy-latest.o5m --output=o5m --output-dir=./Temp/ItalySplitterTempFile --max-areas=4096 --max-nodes=800000 --wanted-admin-level=8 --geonames-file=./Temp/cities500.txt

Compiling:
java -ea -Xmx12000M -jar mkgmap.jar --max-jobs --gmapsupp --tdbfile --nsis --output-dir=./Temp/OSMItaly_light --mapname=63240001 --country-name="Italy" --family-id=6324 --family-name="OSM_light Italy_latest" --series-name="OSM Italy map" --area-name="Italy" --country-abbr="ITA" --overview-mapname="OSM Italy" --style-file=./default_Style --keep-going --draw-priority=10 --generate-sea=multipolygon,extend-sea-sectors,close-gaps=6000,floodblocker --route --drive-on=detect,right --process-destination --process-exits --index tradit.TYP --transparent --adjust-turn-headings --product-id=1 --bounds=./Temp/Download/bounds/bounds-latest.zip --location-autofill=is_in,nearest --x-split-name-index --housenumbers --remove-ovm-work-files --description=osmmap_ITA --verbose -c ./Temp/ItalySplitterTempFile/template.args

what am I doing wrong?
Secondary question: Why in BaseCamp I see the map named "IT - Vittorio Veneto or other name ?" how to change this name?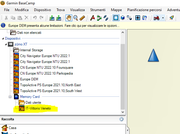 thanks everyone in advance